Mir Alma Collections
Imagine creating your own glass mosaic masterpiece, your own mural, your own artistic impression... customizing the colors of your glass mosaic mural. Mir Mosaic Alma collection offers this opportunity, along with in-stock glass mosaics in a huge variety of color combinations and hundreds of hues for all project needs. Available in textured and smooth finishes, gold, monochrome, and aventurine mosaic tiles. Mir Glass tiles are durable, long-lasting, practical and ecologically safe.
There are 18 Collections in the Mir Alma Series-AT&S will be offering them in 2020.
Download the Catalog to see all collections. If you don't see something you want on our web site, Give us a call and we can provide a quote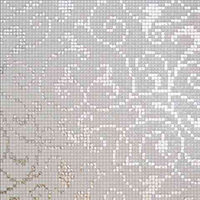 ALMA-Coming Soon

Alma
Click on the link to download the Mir Alma Pricelist