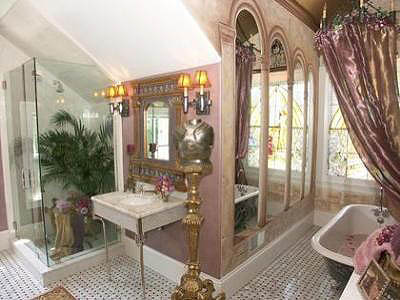 3rd Floor Heritage Bath
Designed in a palette of black, white, silver, and green, the art deco style bathroom features an original claw foot tub and two pedestal vanities. The accessories and furnishings take you back to the early 1900's.
Shower Walls: 5"x10" Westminster Ceramic Tile, color: Ice Crackle
Floor: Statuary Carrera and Negro Marquina polished pinwheel mosaic.