KerdiShower Kit
The KERDI-SHOWER-KIT is your all-in-one solution to building a completely waterproof shower that is ready for tile. The kit combines a shower tray (38" x 38", 48" x 48", 72" x 72", 32" x 60", or 48" x 72"), curb, waterproofing components for your shower walls, corners, seams, pipe seal and mixing valve seal, as well as a KERDI-DRAIN (ABS or PVC) with options to choose your grate finish.
Schluter®-KERDI-SHOWER-KIT
The Schluter®-KERDI-SHOWER-KIT is an all-inclusive package containing each of the components required to create a watertight shower assembly.
Designed to create a fully waterproof and vapor-tight enclosure in tiled showers and residential steam showers
Contains shower tray, shower curb, waterproofing membrane, and waterproofing strips, formed corners, pipe seal, and mixing valve seal
Also includes KERDI-DRAIN with integrated bonding flange and grate available in various finishes
Shower kit can also be purchased without a drain
Multiple kit sizes available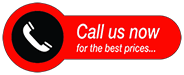 877-ART-TILE