Serenity Collection Color Blends
Designs in Serenity Collection are available in any of 18 color blends. Each blend offers a combination of glass and stone tiles. Pricing (b,c or d) depends on the blend chosen. Metal accent tiles can be substituted for glass in any design for no additional charge.
Please be sure you understand the aesthetic intentions of the consumer and functional limitations of the stone and glass mosaic before placing an order. The location of installation, choice of material, and expectations of the consumer will determine the appropriateness of a given design.
Color Blend Groups
Group B (2 Stones - 1 Glass)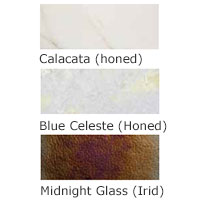 Allume (Group B)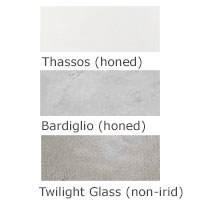 Andes (Group B)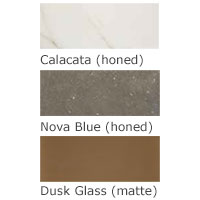 Bella (Group B)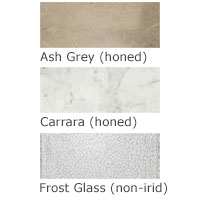 Crush (Group B)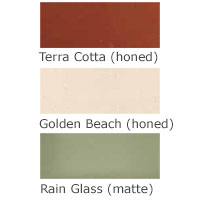 Encore (Group B)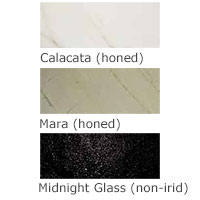 Envy (Group B)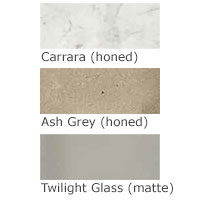 Everest (Group B)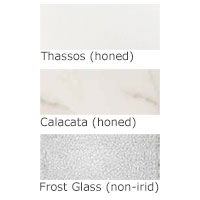 Hampton (Group B)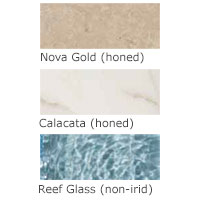 Paradise (Group B)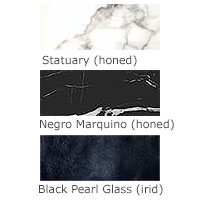 Raven (Group B)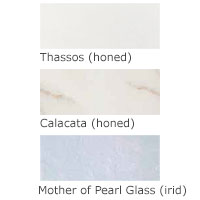 Romance (Group B)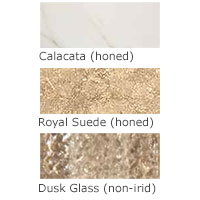 Strive (Group B)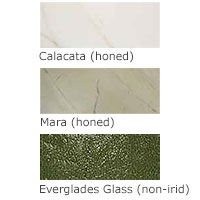 Sublime (Group B)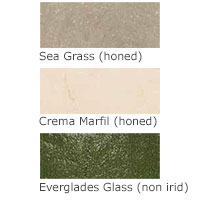 Venetian (Group B)
Group C (2 Glass - 1 Stone)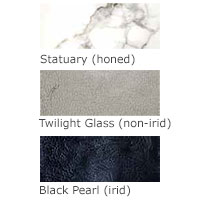 Bentley (Group C)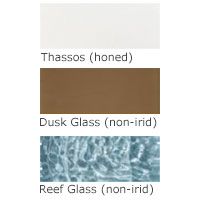 Coastal (Group C)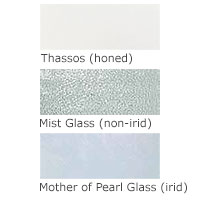 Nautical (Group C)
Group D (All Glass)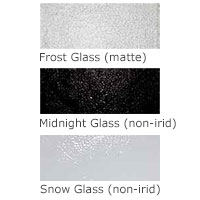 Legend (Group D)