Level Tec - Tile Leveling System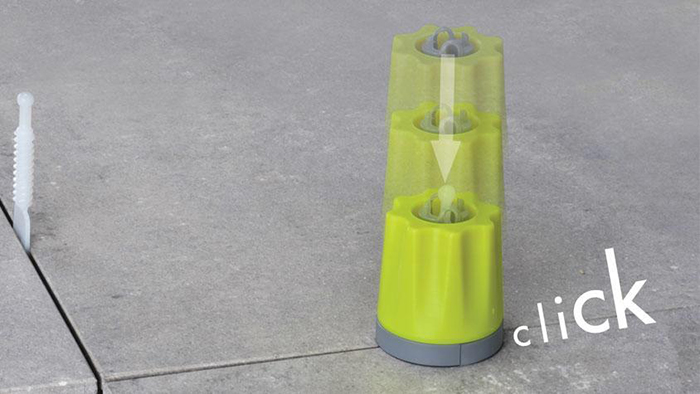 What would you do with 1 hour per job?
Our Leveltec system is the go to product for the serious tile professional looking to perfect their installation results. The reusable caps along with the pin create a system that results in a completely flush project that sometimes is unachievable with today's large format tiles. If your upcoming project calls for these types of tile, the Leveltec system is the perfect choice to guarantee a smooth and easy installation. 

Average Tile Installation
400 SF of 18"x18" tile
400 (sf) x 2 (leveling points per sf) x 5 ( seconds saved ) = 4,000 seconds ( 1 hour 6 min )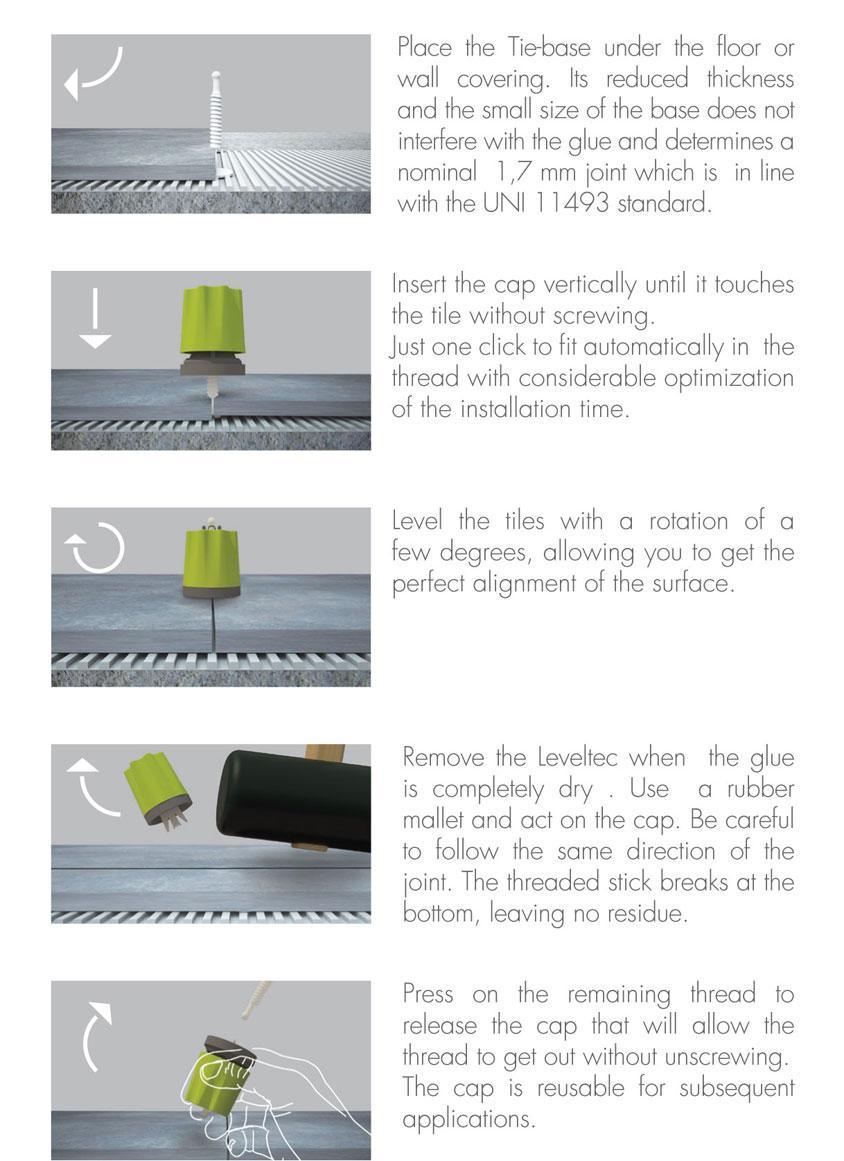 Overview
Made in Italy
Reusable up to 150 times
Unique locking system saves 30% in labor time compared to other leveling system
Never requires any special tools
5 seconds saved per leveling point
Specifications
Suitable for tiles from .35 cm to 2 cm
Nominal width of joint .17 cm
Compliant with standard cross-shaped tile spacers
TCNA compliant