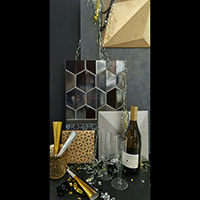 2016 Week 52

Our party themed color palette uses tiles in charcoal gray which soared in popularity in 2016. We're showing off our Styletech Metal 01, Shinju Crest Olympia, and Shapes Kioto Silver. Since it's been a bit cold, we warmed it up and kept the party going by adding pops of metallic gold with Shapes Origami Gold and Rue Des Rosiers 11.


Thank you for your business over the past year. We're looking forward to working with you in 2017.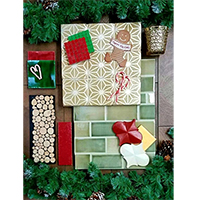 2016 Week 51

Best wishes for a happy holiday season and our sincere thanks for your loyalty and goodwill throughout the year.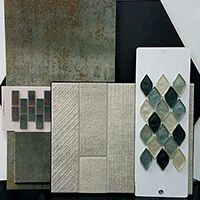 2016 Week 50

Rain, rain, go away... or please stay and inspire us to come up with new combinations influenced by your grey skies and rain drops.
In this week's inspiration photo we combined quite a few different pieces. Our background is Crystal White 24x24 that, believe it or not, you can write on with Sharpie and it will clean off. We had Sharpie sitting on this bright white tile for a year and it cleaned right off. Next up we are showing Lavacode Hexagon 24x20, Altered State 12x24 in Steel Gaze, and Textile Silver 3x12. The mosaics featured this week are Iridescent Brickbond Eiger and Aquatica Grey Scale.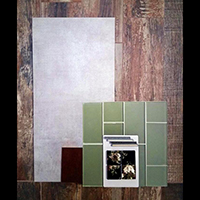 2016 Week 49

We have been day dreaming of a weekend getaway in Tahoe, sitting by a warm fire watching the snow fall. We can imagine how wonderful the trees smell and how beautiful they must look this time of year.The colors in this combination reminded us of just that, a wooden cabin surrounded by beautiful tall green trees and fresh snow. We can't wait to visit soon.
In this combination we combined Chalet Mahogany Red porcelain wood, Loft Cemento (in stock at AT&S), Tomei Farmington Green, and Sukai floral mosaic.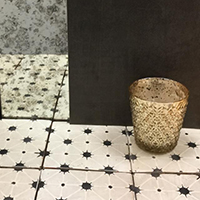 2016 Week 48

Mirrored sunglasses, mirrored furniture, metallic fixtures, metallic accents, mirrored tile, and metallic tile....We love this trend of using mirrored tiles and metallic tiles! If you're looking to add some sparkle and pizzazz to your space come take a look at our mirrored glass and metallic tiles, you won't be disappointed. In this combination we featured mirrored glass with porcelain tile and handmade Tabarka Tile. Do you love this trend as much as we do?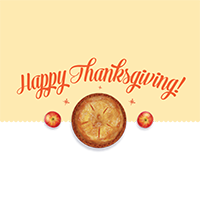 2016 Week 47

We are so thankful for all of you and we are also very thankful for all of our wonderful employees who have become family. We appreciate your continued business and support over the years and look forward to working with you more.
From our family at AT&S to yours, we wish you a Happy Thanksgiving filled with love and laughter.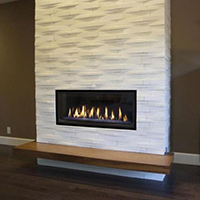 2016 Week 46

It's cold outside! Before you turn on that fireplace, why not give it a facelift with stone! We love using stone with with different depths and textures, it makes quite the statement. Featured in this photo is Island Stone's Parallels V in Tropical White. Island stone offers a wide variety of stone options for your fireplace. Come on in and let's turn that drab fireplace into a feature piece in your home.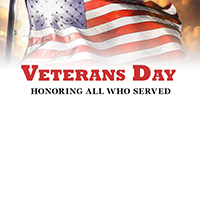 2016 Week 45

This week's inspiration is our Veterans. Today and everyday we admire their dedication and selflessness to serve our country. Their contribution to this country has made an impact on the lives of so many and we cannot thank Veterans enough for putting their lives at stake to protect the freedoms we hold so dearly.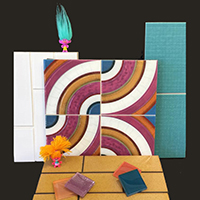 2016 Week 44

Is anyone else excited to see the new Trolls movie this weekend? Some of our kids are beyond excited, and honestly some of us adults! We remember the original Trolls and how fun those were, we can't wait to see the new spin Dreamworks has come up with.
This weeks inspiration came from Trolls. We chose the Dune Pitiusa for its bright fun colors just like the Trolls. We paired that with 2 Temple Bricks and Seafoam 5x7. We hope the movie is fun and colorful just like this combination.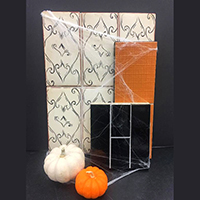 2016 Week 43

This week we have been spending a lot of time at home preparing costumes and buying candy. With Halloween on the mind we put together a combination featuring the classic colors of Halloween, orange and black. While you could use all three items together, you could also keep the look classic with black and cream or forgo the black brick and add the orange for a splash of color. In this combination we featured Tabarka Studio's Paris Metro 9, Imola Kiko Orange, and Trikeenan's Boneyard Brick in Ebony.
Have a happy and safe Halloween!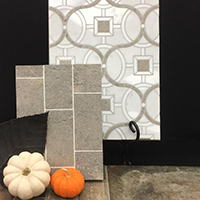 2016 Week 42

For a look that is classy yet modern, this arabesque pattern is a great option. Combining the arabesque with squares and spheres in the background take this shape from trendy to classic and the neutral color pallete makes this a pattern to last a life time. In this inspiration shot we combined the Kallows arabesque pattern with Nova Grey Antiqued and Terre Nuove porcelain tile that's a modern twist on the classic cotto. Two words come to mind with this combination: rustic elegance.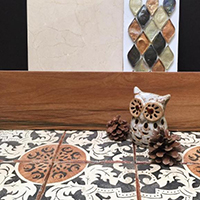 2016 Week 41

Fall is upon us and we can't get enough of all the beautiful and delicious things that come with it. The air is becoming crisper and colors are shifting all around us. We were inspired by the colors that start appearing in the fall and came up with this combination. We started with Tabarka Studio's Polanco 6 and paired with Crema Marfil marble, Aquatica glass, and a porcelain wood look plank. This look wouldn't be complete without Hoo-Ray our little owl! Doesn't this combination just make you want to sip a cup of coffee and watch the leaves fall?
psst.... this Tabarka Studio tile is in stock at AT&S!