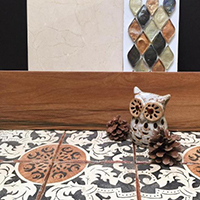 AT&S Weekly Inspiration Newsletters
We are constantly receiving new products in our showroom. When we get them, we get inspired to see how well these colors, textures and styles can be coordinated with our existing lines, as well as getting into the spirit of what season it is! We also include fantastic recipes and other interesting subjects.
Click on the image and you will be taken to the archived page... we hope you will enjoy them as much as we do!